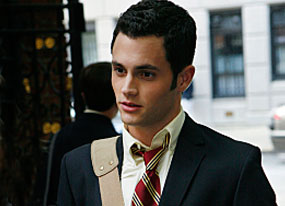 Yeah. I'm a 13 year old girl sometimes. I have some pretty good crushes on the misters in my 'programs.' The thing is, I don't have a crush on the actor, but the fictional characters they play on t.v.
1. "Ned" on
Pushing Daises.
So charming he is and bakes pies!
2. "Justin" on
Brothers and Sisters
is so noble.
3. "Henry" on
Ugly Betty
umm... duh! Nerds rule!
4. "Dan Humphrey" on
Gossip Girl
I know he's like 17, but the dude's adorable. Wish boys were really like that in high school!
I also just realized that they kinda all look alike too. I'm so predictable!
The shows are good too, by the way.